As the air turns crisp and leaves fall, a bewitching opportunity arises to embrace the allure of the season with a sexy Halloween photo shoot. In this article, we'll delve into the art of capturing sultry sensuality and playful enchantment, merging the spirit of Halloween with the world of boudoir photography.
Halloween Boudoir Outfit Ideas
| Outfit | Theme | Ideas and Accessories |
| --- | --- | --- |
| Witchy Elegance | Enchanting sorceress | Black lace lingerie, flowing robes, witch hat, crystal accessories |
| Dark Angel | Fallen from grace | Feathered wings, sheer white lingerie, smoky makeup |
| Femme Fatale | Alluring and dangerous | Form-fitting dress, bold red lips, dramatic jewelry |
| Gothic Vamp | Sensual undead allure | Deep red velvet, choker necklace, dark lipstick |
| Fantasy Warrior | Warrior of seduction | Armor-inspired lingerie, leather cuffs, fierce makeup |
| Mysterious Masquerade | Elegance behind the mask | Intricate mask, corset, lace gloves |
Embracing Seductive Halloween Themes
A sexy Halloween photo shoot allows you to explore playful and seductive themes that ignite the imagination. This holiday boudoir theme can be fun, and take advantage of some of those sexy outfits you have laying around. You just need a few accessories and a good theme.
Elegant Enchantress
Channel your inner sorceress with elegant attire, dark makeup, and mysterious accessories that exude power and allure. Some black lace boudoir aesthetic can be simple to find, and get you 80% of the way there.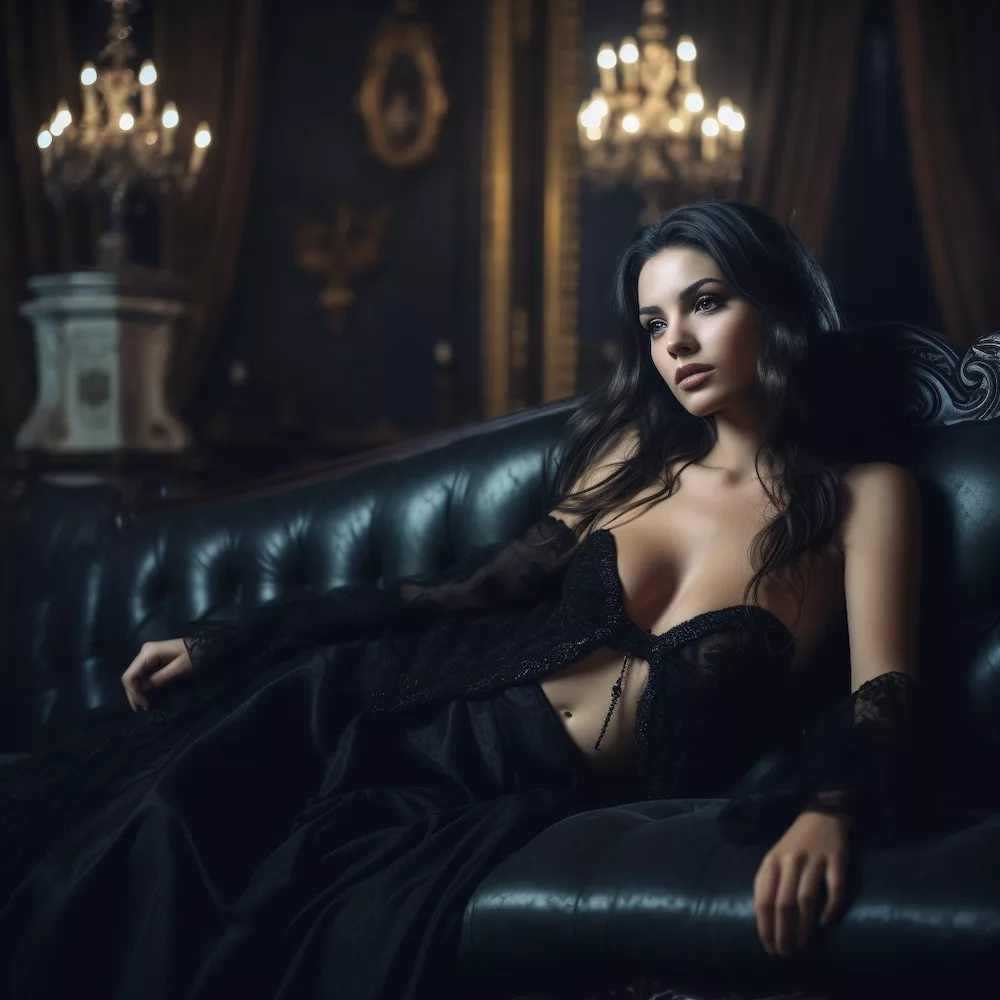 Sultry Succubus
Embrace the mythical with a succubus-inspired look, featuring dark lingerie, bold makeup, and a touch of forbidden allure. You can start planning your boudoir shoot early, and get the photos done ahead of time.
The Craft of Sexy Halloween Boudoir
Creating captivating and alluring Halloween boudoir images requires careful consideration of themes, settings, and styling.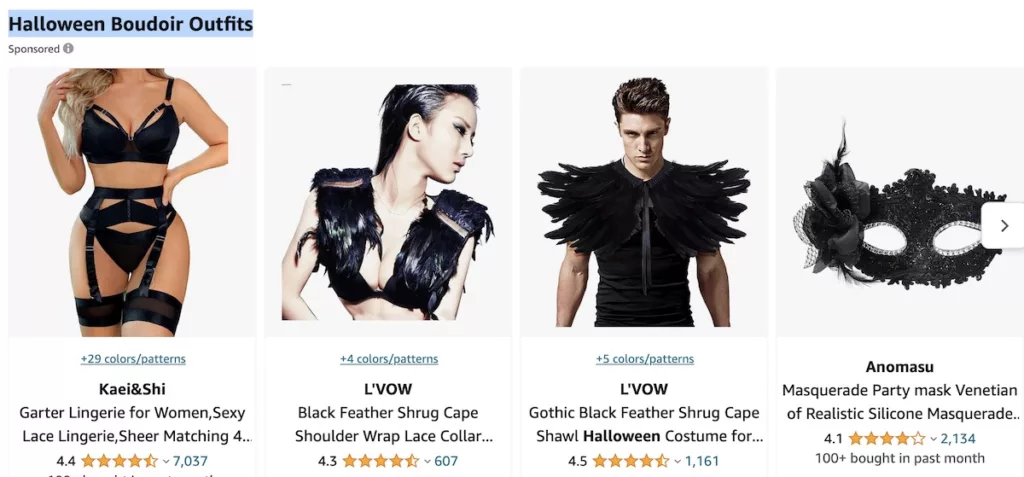 Merging Fantasy with Seduction
Blend fantasy elements with sensuality to create a unique ambiance that captures the magic of Halloween while maintaining the allure of boudoir photography.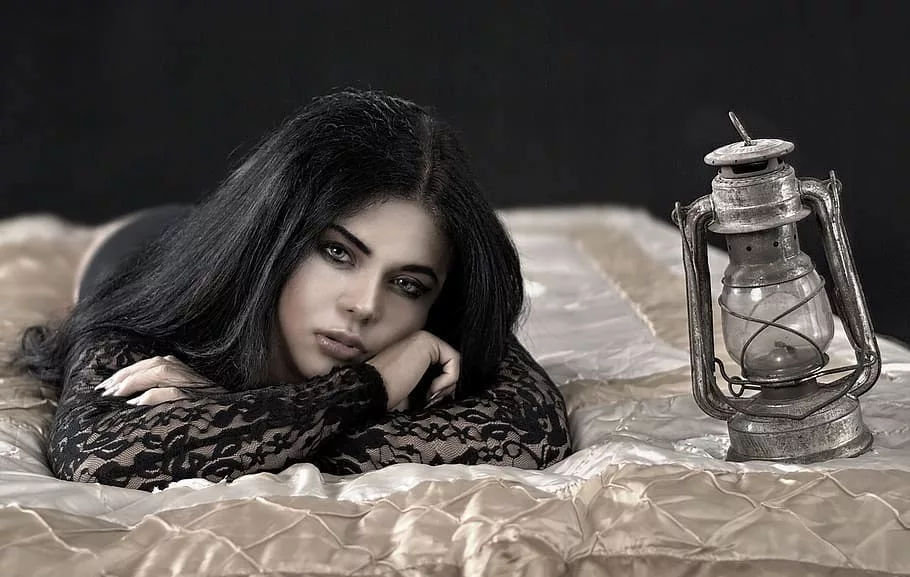 Incorporating Costume Details
Choose costumes that allow you to play with textures, colors, and accessories. Incorporate elements that complement your desired theme while enhancing your natural beauty.Stay tuned as we dive deeper into the realm of sexy Halloween boudoir photography. In the following chapters, we'll explore posing techniques, setting suggestions, and post-processing tips that will guide you in capturing breathtaking and enchanting boudoir images that embrace the spirit of the season.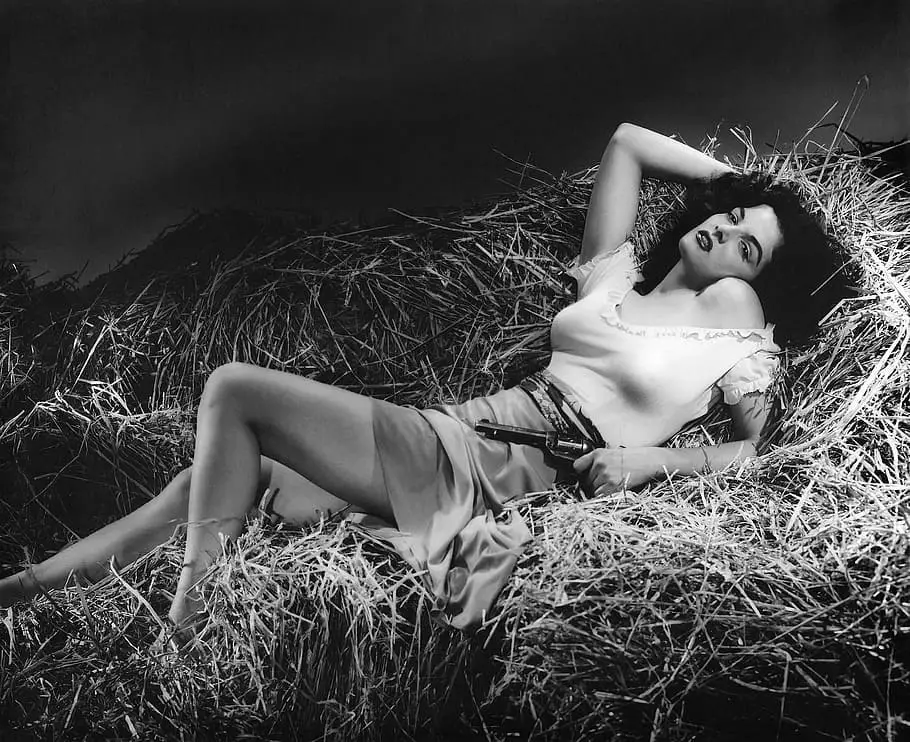 Halloween Boudoir
Halloween boudoir is a thrilling fusion of fantasy and seduction. It's a chance to embody characters that resonate with your deepest desires and showcase your sensuality in a playful and enchanting manner. Whether you're a mischievous witch or a vampy vixen, Halloween boudoir lets you explore new facets of your personality while celebrating your unique allure.