The chemistry's there. The heat? Oh, it's palpable. But what about capturing that undeniable magic in a photo session that speaks volumes about your unique love story? Yep, that's where a couples boudoir photography session comes into play. And let's face it: this ain't your grandma's photoshoot.
Navigating the labyrinth of couples boudoir is part sexy, part romantic, and a whole lot of "OMG, are we really doing this?" So, what makes or breaks the shoot? Asking the right questions—before and during—can work like Cupid's arrows on steroids. Let's dive into the questions that will prep you for an unforgettable couples boudoir shoot.
Pre-Session: Breaking the Ice and Shattering Stereotypes
Gone are the days when boudoir was solely a woman's domain. The surge in sexy couple photo shoots and the expanding portfolio of couples boudoir photographers near me just prove that love and intimacy are always in fashion. But before you both let your guard down, let's get clear on some prep questions.
"What's Our Comfort Zone?"
Whether you're intrigued by nude couple photography or want to keep it mildly risqué, defining boundaries is a must. Discuss what you're comfortable with in terms of outfits, poses, and themes. If a steamy, exotic couples photography session makes both of you thrilled, great. If not, keep it PG-13. Your comfort zone defines the zone of the shoot.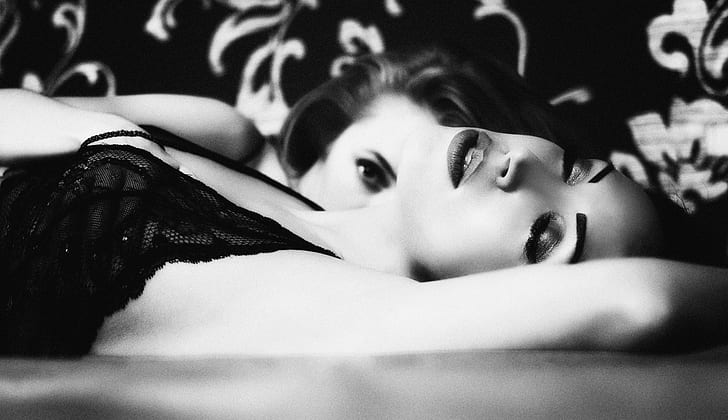 "Who's Behind the Lens?"
A legit question, right? Do some stalking, erm, research on potential couples boudoir photographers near you. Scrutinize their portfolio. Shoot them an email or go old school and pick up the phone. Your photographer should be more than just a person with a camera; they should be a storyteller who can narrate your love story through lenses.
"Any Special Requests or Must-Have Shots?"
Both of you are co-authors of this love tale. So, discuss any particular poses, settings, or scenarios you want. Bring some couples boudoir photo ideas to your pre-session consultation. It's like going to a tattoo artist with a design in mind; it gives the pro something to work with.
Breaking the Ice: Pre-Session Questions
| Question Category | Sample Questions |
| --- | --- |
| Comfort Zone | Are we into nude couples boudoir or something less revealing? |
| Photographer Selection | What's the photographer's style? Do they specialize in intimate couples boudoir? |
| Special Requests | Any must-have shots or specific couples boudoir poses we want to include? |
During the Shoot: Keep the Flame Alive, But Don't Get Burned
You've warmed up, you've got your photographer, and you're all set in your lacy, racy, or downright steamy couples boudoir attire. It's showtime! But wait, even during the shoot, keeping the conversation flowing with your photographer can change the game.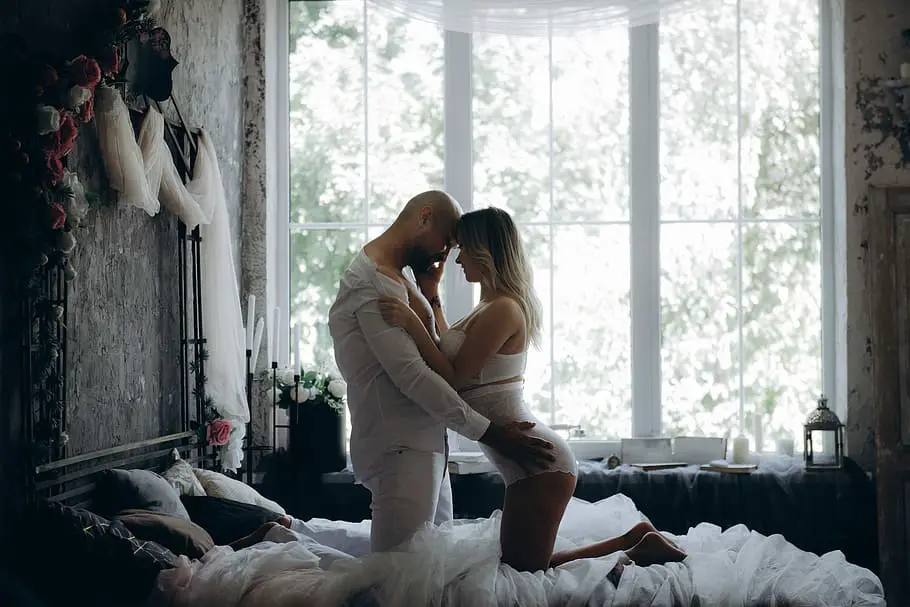 Post-Session: Revel in the Afterglow, but Don't Forget the Details
The last flash has flickered, the last smoldering pose struck. Now what? Your couples boudoir shoot may be over, but the questions shouldn't stop just yet. Like the plot of any good love story, there are loose ends to tie up.
"When and How Do We Get the Photos?"
Ah, the burning question—when do you get to see the fruits of your labor? Different photographers have different timelines for delivering couples boudoir pictures. Do you want them by the weekend to show off to your friends, or can you wait for a more leisurely reveal? Make sure to clarify this ahead of time.
"Any Post-Session Care?"
Like any good boudoir session, there should be a sense of resolution. Discuss any photo retouching or post-production options. Some photographers offer special filters, glam retouching, or even vintage transformations to make your boudoir couples photography even more epic.
"Is There a Next Time?"
If the experience got your love fire burning brighter than ever, why not make it a recurring event? Some intimate boudoir photography studios offer package deals or anniversary specials. Discuss your options because, let's face it, this could be the start of a beautiful photo album tradition.
Tying Up Loose Ends: Post-Session Questions
| Question Category | Sample Questions |
| --- | --- |
| Photo Delivery | How soon do we get our couples intimate photos? |
| Post-Production | Any unique filters or transformations we should consider for our sensual couples photography? |
| Future Plans | Do they offer package deals for recurring couples boudoir shoots? |