The Ultimate Guide to Wearing Lace in Boudoir Photos: 10 Essential Tips
Introduction
Boudoir photography is an intimate art form that captures the essence of sensuality, confidence, and beauty. One of the most sought-after elements in this genre is the use of lace. The intricate patterns, delicate threads, and sheer allure of lace boudoir attire have made it a timeless favorite. But how do you effectively incorporate lace into your boudoir photos? Let's unravel the mystery.
---
Wearing Lace in Boudoir Photos
Lace, with its intricate patterns and sheer elegance, can elevate the aesthetics of any boudoir photo. It's not just about wearing a lace garment; it's about understanding its texture, how it interacts with light, and how it complements the human form. When worn correctly, lace can accentuate curves, add a touch of mystery, and create a dreamy, ethereal effect.
---
Why Lace is a Boudoir Favorite
Historical Elegance: Lace has been a symbol of luxury and elegance for centuries. Its rich history adds a touch of vintage charm to modern boudoir photos.
Texture and Depth: The intricate patterns in lace create captivating shadows and highlights, adding depth to photographs.
Versatility: From full lace bodysuits to subtle lace trims, there are countless ways to incorporate this material into your shoot.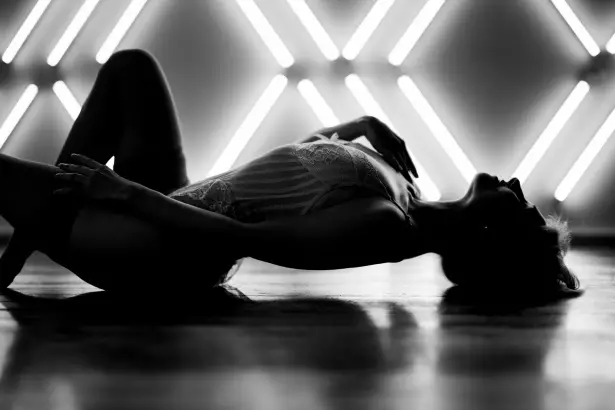 ---
Choosing the Right Lace Garment for Your Body Type
Every body is unique, and so is every piece of lace. Here's how to choose the perfect lace garment for your boudoir shoot: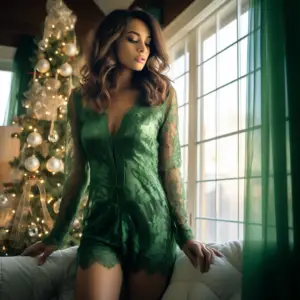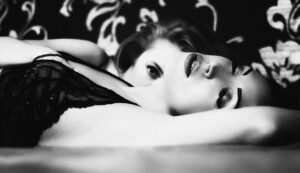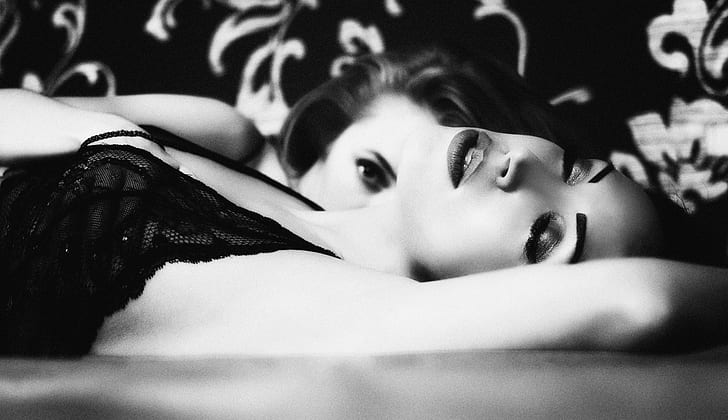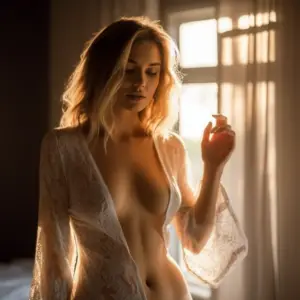 For Hourglass Figures: A lace bodysuit can accentuate your curves beautifully.
For Petite Frames: Consider lace bralettes or crop tops to elongate the torso.
For Athletic Builds: A lace slip or gown can add a touch of femininity.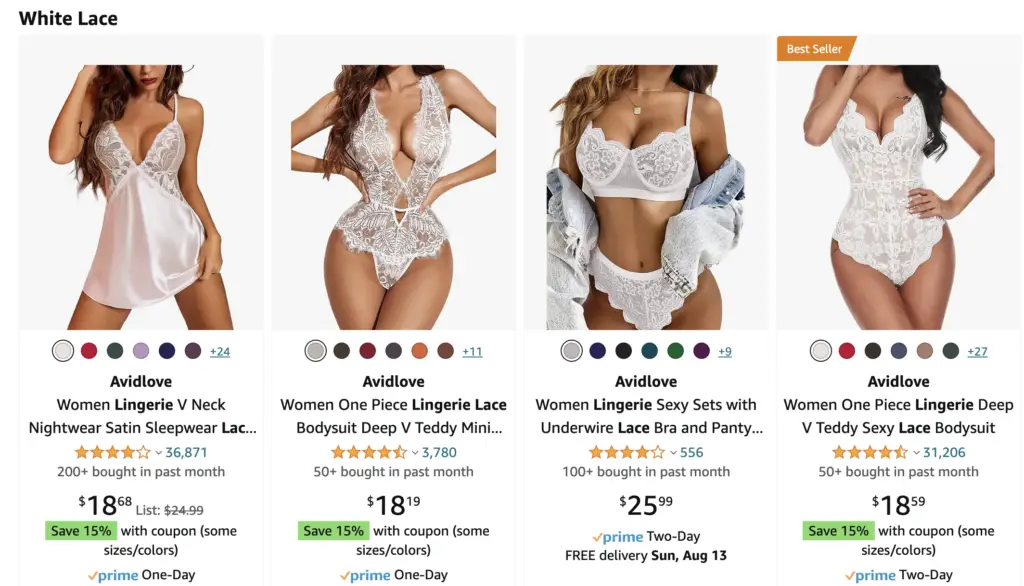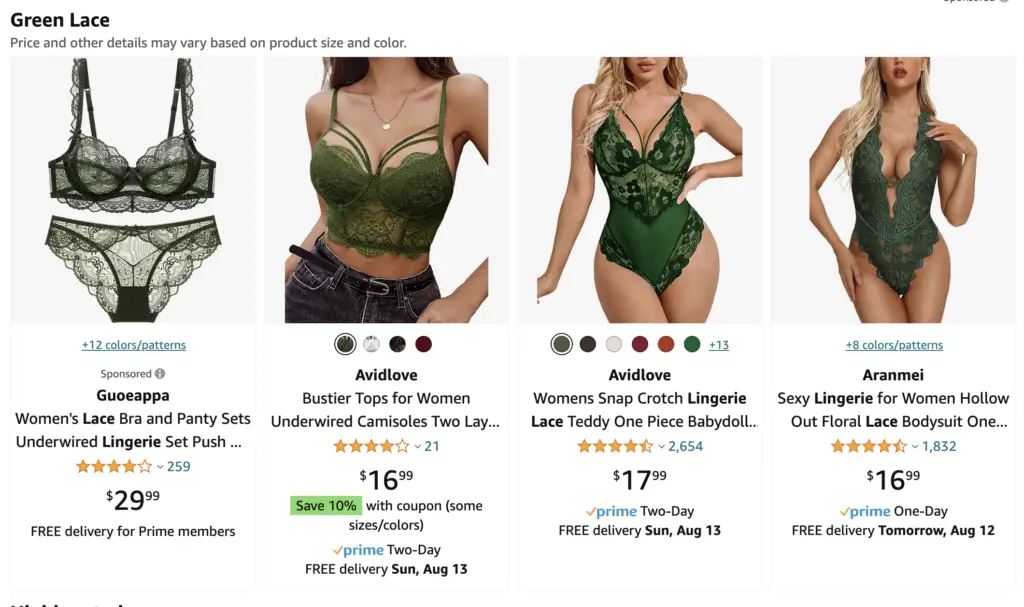 ---
Lace Boudoir: Setting the Mood with Accessories
Pairing lace with the right accessories can set the mood for your shoot. Consider pearls for a classic look, or a bold statement necklace for a modern twist. Don't forget about footwear – stilettos can add height and drama, while bare feet can evoke a more natural, relaxed vibe.
---
Playing with Light and Shadows
Lace and light are a match made in heaven. The interplay of light through lace patterns can create mesmerizing shadows on the skin. Experiment with different light sources, like natural window light or softbox lights, to achieve varying effects.
---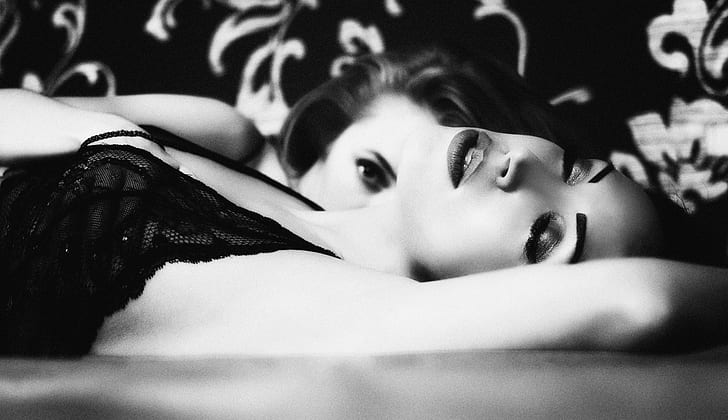 Showcase the Details: Adjust your pose to highlight the intricate patterns of the lace.
Use Movement: Let the lace flow and capture its movement for dynamic shots.
Interact with the Fabric: Gently pulling or playing with the lace can add an interactive element to your photos.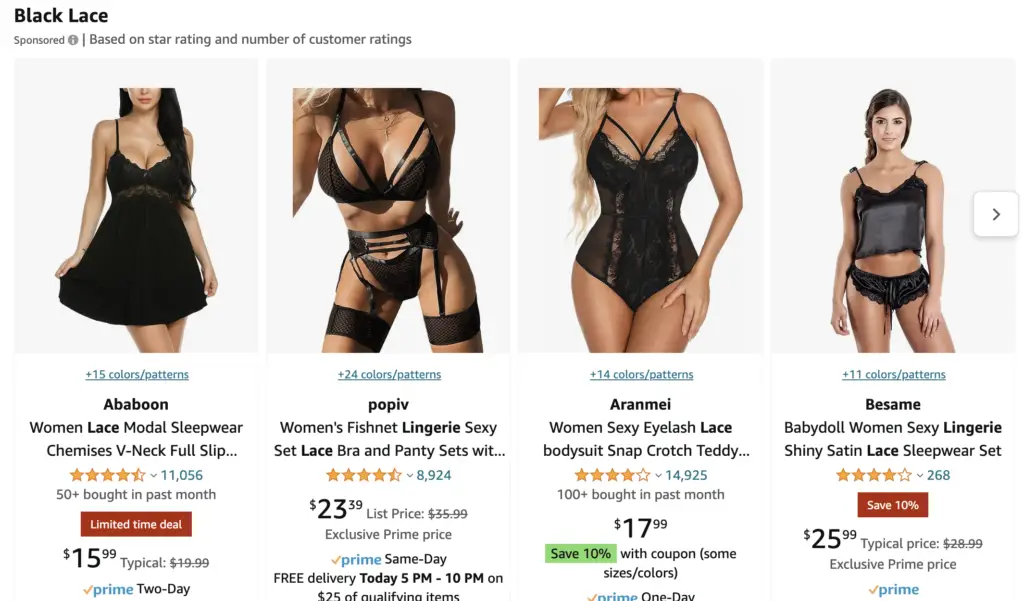 ---
Lace is delicate and requires special care. Always hand wash your lace garments with a gentle detergent and lay them flat to dry. This will ensure they remain in pristine condition for future shoots.
---
Lace Boudoir: Beyond the Studio
While studio shoots are popular, consider taking your lace boudoir shoot outdoors. The natural setting can complement the organic patterns in lace, creating a harmonious blend of nature and elegance.
---
FAQs
How do I choose the right color of lace for my skin tone?
Neutral tones like whites, blacks, and nudes are universally flattering. However, if you're looking to experiment, consider softer pastel shades for fair skin and jewel tones for darker skin.
Is lace suitable for all boudoir themes?
Absolutely! Lace is versatile and can fit into any theme, from vintage to modern, romantic to edgy.
How do I ensure my lace garments fit well for the shoot?
It's essential to try on your lace outfits before the shoot. Consider getting them tailored for a perfect fit.
What are some popular lace boudoir trends?
Lace masks, lace chokers, and lace gloves are trending accessories in the boudoir world.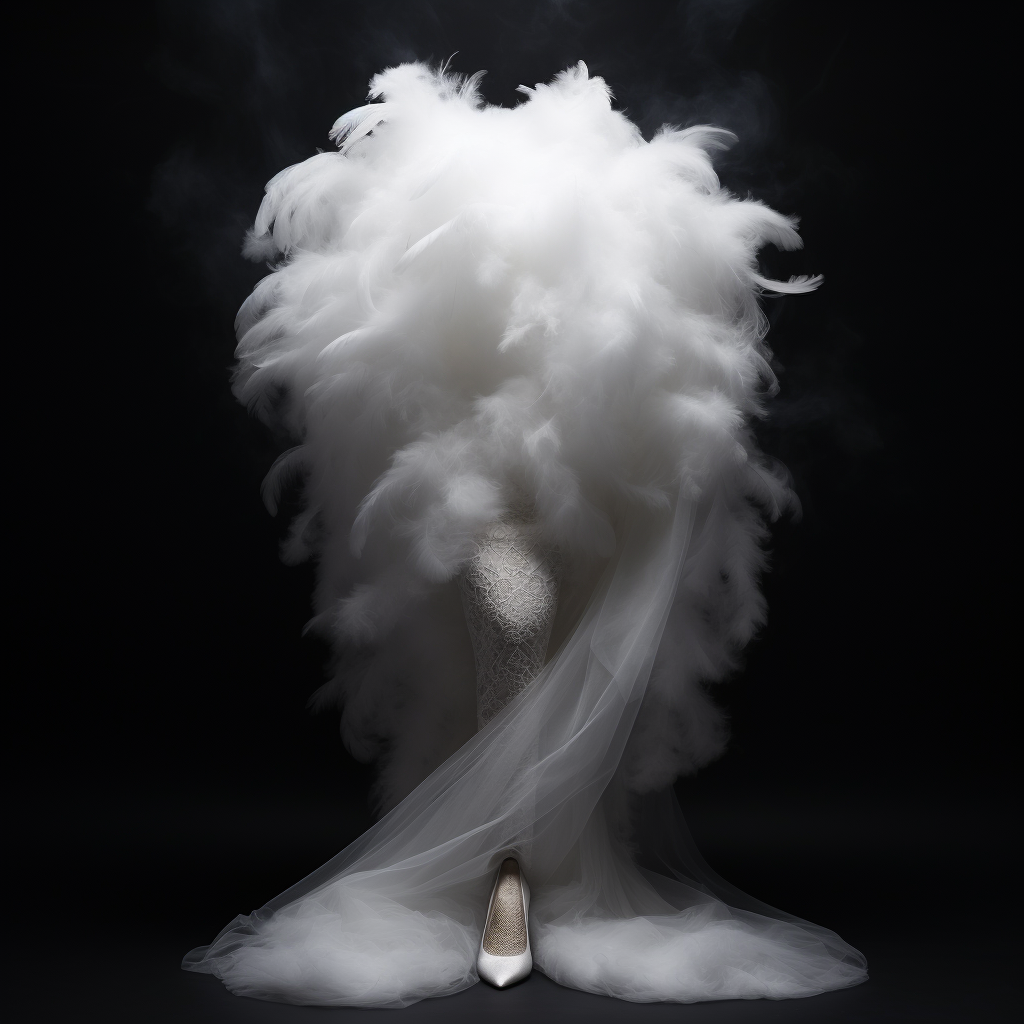 Can men incorporate lace into their male boudoir shoots?
Of course! Lace isn't gender-specific. Men can incorporate lace accessories or garments for a unique touch.
How do I prepare for a lace boudoir shoot?
Apart from choosing the right garments, ensure you're comfortable and confident. Consider professional makeup and hair to elevate your look.
---
Wrapping Up
Wearing lace in boudoir photos is more than just a trend; it's a testament to the timeless beauty and sensuality of the fabric. Whether you're a photographer, model, or someone looking to explore the world of boudoir, understanding the nuances of lace can transform your photos from ordinary to extraordinary. So, the next time you think of boudoir, let the allure of lace guide your vision.
---