Los Angeles, the city of angels, is home to a myriad of talented boudoir photographers who master the art of capturing the essence of sensuality, confidence, and beauty. If you're considering a boudoir session in LA, here are some of the top photographers in the city, each with their unique style and approach: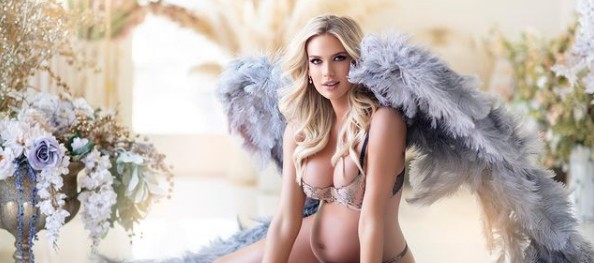 Alloria Winter is known for her blend of whimsy and sophistication. Whether you're dreaming of a sexy mermaid theme or a classic centerfold look, Alloria's conceptual artistry promises a once-in-a-lifetime experience.
Jennifer focuses on creating a comfortable environment for her clients. Her photos are a blend of style and sensuality, personalized to each individual, highlighting the inherent beauty of every subject.
Marisa Leigh at Boudoir Los Angeles is renowned for bringing out the bombshell in even the most camera-shy subjects. Her specialty lies in creating a safe space for women to express their sensual sides, resulting in breathtaking photos.
With almost two decades of experience, Karen French is adept at highlighting the beauty in every individual. Her studio offers a complete pampering experience, ensuring every shoot is polished and indulgent.
Caroline Malouf's photos are a testament to her artistry. Whether you're looking for playful or sultry shots, Caroline's focus on form and light ensures you'll receive the most stunning photos of your life.
Pamela and Loretta of Heirlume Photography bring a fresh, free-spirited style to boudoir photography. Their urban jungle photo studio is perfect for those seeking a unique backdrop for their session.
For those seeking something different, Chris Koeppen offers a blend of conceptual art, editing effects, and a touch of playfulness. From sci-fi settings to Renaissance-inspired shots, Chris ensures a unique boudoir experience.
Michael Sasser's mastery of light is evident in his stunning photos. His Bali-inspired studio, perfect for both indoor and outdoor shoots, ensures every session is bathed in California's famous light.
Cristen Geller's work is a blend of personality and sensuality. Her studio sessions transform individuals into fantasy versions of themselves, ensuring every client feels empowered and beautiful.
Brynne Zaniboni of Backroom Boudoir is dedicated to empowering women. Her studio sessions, complete with professional hair and makeup artists, ensure every woman feels celebrated and confident.
---
Meta Description: Dive into the world of boudoir photography in Los Angeles. Discover the city's top photographers, each with their unique style, ensuring every session is a blend of sensuality, confidence, and beauty.