Finding the Perfect Boudoir Photographer Near You
When it comes to boudoir photography, finding the right photographer is crucial. The perfect photographer ensures not just stunning results but also a comfortable, empowering experience. Here's a guide to help you find the ideal boudoir photographer near you.
1. Define Your Style
Before starting your search, it's essential to define the style you want. Boudoir photography can range from sensual to playful, romantic to edgy.
Romantic: Soft lighting, pastel colors, and delicate poses.
Sensual: Bold lighting, intense shadows, and powerful expressions.
Playful: Colorful sets, dynamic poses, and fun props.
Edgy: Black and white photos, high contrast, and strong angles.
2. Start with Recommendations
Word of mouth can be golden. Ask friends or colleagues if they've had a boudoir session and if they'd recommend their photographer. It might seem awkward to ask, but you'd be surprised how many people have thought about it, or have had a boudoir photo shoot.
3. Browse Online Portfolios
Many photographers showcase their work online. Spend time browsing portfolios to see whose work resonates with your desired style. Some can be very flexible and fluid in their style, while others stick to what has worked for them in the past. Both have their advantages, and if you have a vision for what you want, talk it through with some of the photographers you've narrowed it down to. Let them guide you, and be up front about your ideas.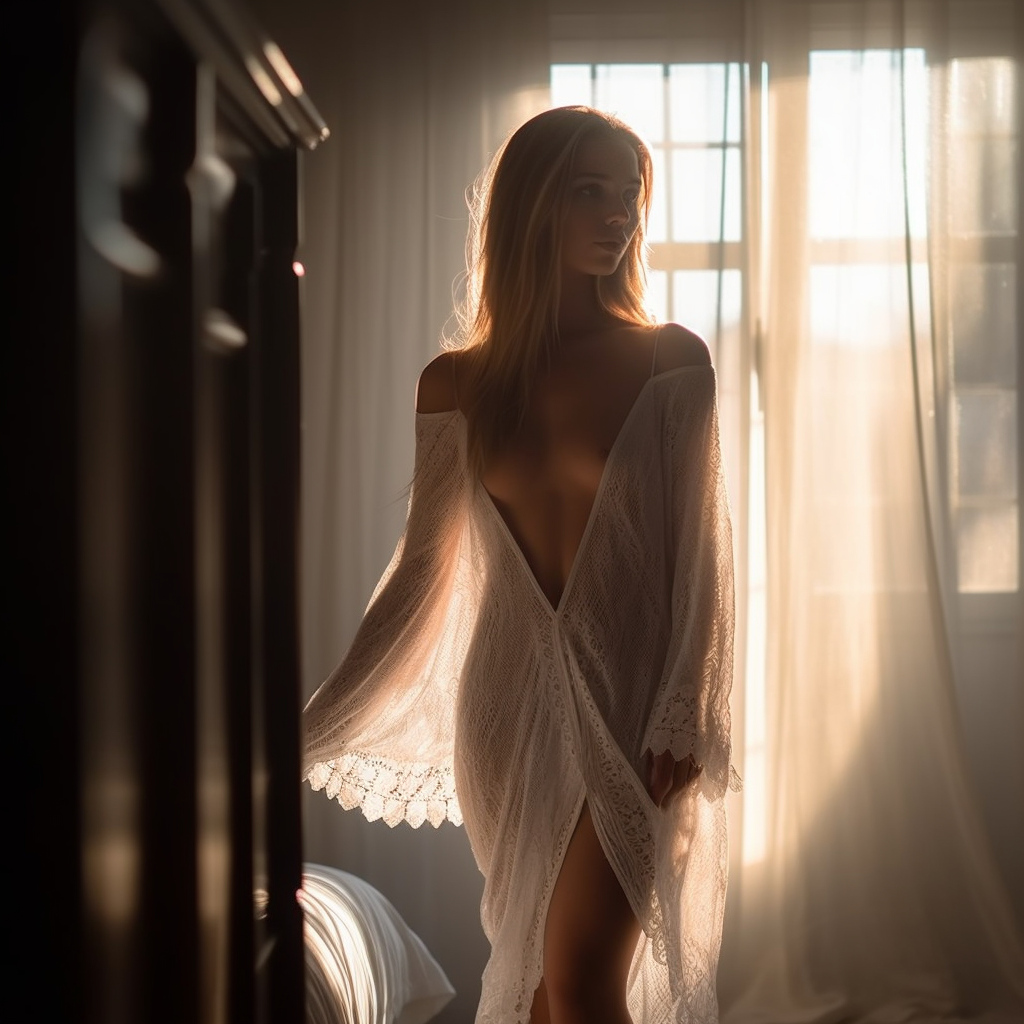 4. Read Reviews
Sites like Yelp, Google Reviews, and specialized photography forums can provide insights into a photographer's professionalism, demeanor, and client satisfaction.
5. Ensure Comfort
Boudoir photography is intimate, so feeling safe and comfortable is paramount. Ensure the photographer you choose fosters a professional environment. Discuss boundaries, poses, and attire beforehand.
6. Discuss Budget and Packages
Prices can vary widely. Discuss your budget upfront, ask about package deals, and find out what's included—prints, digital copies, makeup, wardrobe, etc. Most photographers will do some post processing to make the images really shine, so make sure to ask if that is included. Also discuss lead time if you are trying to get the finished product on a deadline. Post processing can take weeks depending on the photographer.
7. Schedule a Pre-shoot Meeting
Meet with potential photographers to discuss your vision, concerns, and any specific requests. This meeting will also give you a feel for the photographer's personality and approach. The meeting should be in a casual public place, like a coffee shop. You want to get a feel for the person, start to build trust, develop comfort, and talk through your ideas and what they are thinking. This will help you decide to move forward, or to keep looking — and the day-of shoot will be less awkward since it's not the first time you're meeting.
8. Trust Your Gut
Lastly, trust your intuition. You should feel an instant connection and comfort level with the photographer you choose. To be cautious, you might invite a close friend to come with you. If you feel uncomfortable, take a break, schedule for a different day, or continue your search.
---
In Conclusion
Finding the perfect boudoir photographer near you is a combination of research, recommendations, and trusting your instincts. Remember, the ideal photographer will make you feel confident, safe, and celebrated throughout the entire process. It should be fun, empowering, freeing, and a good memory to share though photos.