Welcome back to the next part of our guide on planning a memorable couples boudoir photo shoot. In the last section, we went over Steps to a Flawless Couples Boudoir Photo Shoot. In this section, we'll explore the art of boudoir posing and provide you with valuable tips to help you and your partner feel at ease in front of the camera, allowing your genuine emotions to shine through.
The Power of Connection
Couples boudoir photography is all about capturing the intimate connection between partners. Whether it's a tender embrace, a stolen kiss, or a playful interaction, these moments are the heart and soul of your photo shoot. Here's how you can ensure your poses reflect your true emotions:
1. Be Authentic
The key to a successful couples' boudoir session is authenticity. Instead of focusing on achieving "perfect" poses, focus on genuine interactions and expressions. Laugh, whisper sweet words, and allow yourselves to be vulnerable. These candid moments will result in the most heartfelt and meaningful photos.
2. Embrace Natural Movements
Encourage movements that feel natural to you both. Dance, sway, and hold each other as you would in everyday life. These dynamic moments capture the essence of your relationship and create visually captivating images.
3. Whispered Prompts
Your photographer will guide you with gentle prompts to evoke emotions and interactions. These prompts can range from sharing a favorite memory to whispering something you love about each other. These prompts often lead to candid expressions and tender moments.
Posing Techniques for Couples Boudoir
Let's dive into some posing techniques that can beautifully convey the love and connection you share:
1. The Classic Embrace
Stand facing each other, arms wrapped around one another. This timeless pose showcases your emotional bond while allowing for close-ups that highlight your expressions.
2. The Intimate Close-Up
Sit or lie down together, with your heads close. This pose captures the subtle expressions and emotions that pass between you. It's perfect for capturing soft kisses and shared laughter.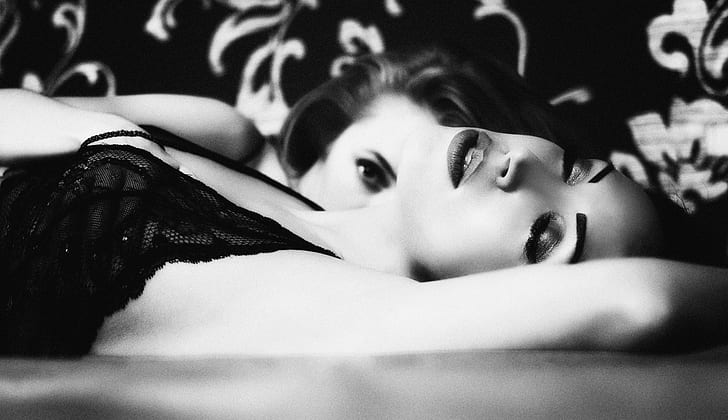 3. The Playful Interaction
Engage in a fun and playful interaction, such as a tickle fight or a piggyback ride. These candid moments bring out your unique dynamic and create images that are full of life and laughter.
Tip: Trust your photographer's guidance, as they will offer valuable insights into poses that complement your style and personalities.
Preparing for Your Couples Boudoir Photo Shoot
As you prepare for your couples' boudoir photo shoot, keep these tips in mind:
Practice Posing: Spend time practicing poses together to become more comfortable in front of the camera.
Communicate: Share your preferences, insecurities, and ideas with your photographer to ensure a collaborative and enjoyable experience.
Relax and Have Fun: Remember that this photo shoot is about celebrating your love. Relax, have fun, and embrace the moment together.
Stay tuned for the final part of our guide, where we'll discuss the importance of post-processing couples boudoir photos, and how it adds the finishing touch to your couples boudoir photos. Get ready to capture the essence of your relationship in images that will forever remind you of your special bond.