Why a Sexy Halloween Boudoir Photo Shoot is the Ultimate Treat
Halloween isn't just for kids and candy; it's also the perfect time to unleash your inner vixen with a sexy Halloween boudoir photo shoot. Imagine this: you, draped in sultry lace, surrounded by flickering candlelight and eerie cobwebs. Sounds like a dream, right? Well, it's time to make that dream a reality.
If you're wondering what to wear for this hauntingly beautiful experience, think beyond the traditional. Go for a wicked witch ensemble or a sultry vampire look. The sky—or should we say, the underworld—is the limit.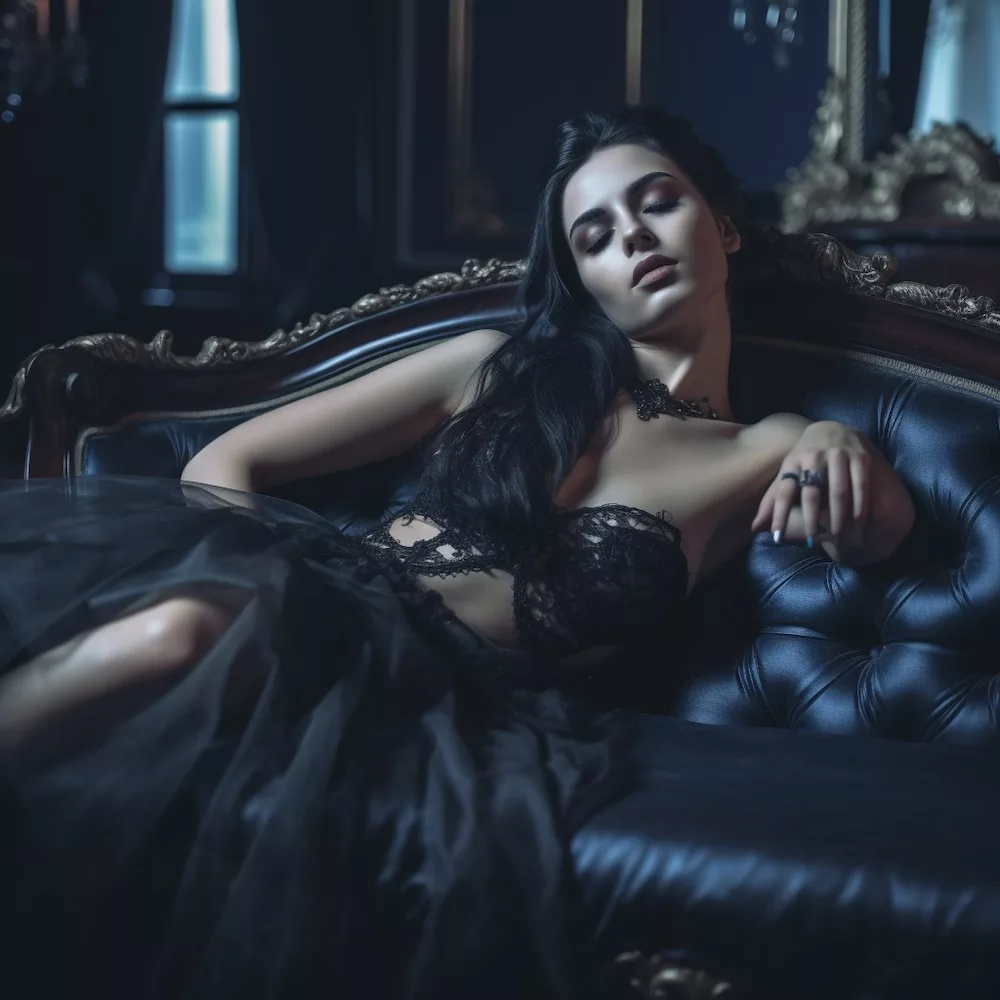 Quick Ideas for Your Halloween Wardrobe:
Sexy witch with a modern twist
Vintage vampire with blood-red lipstick
Ghostly bride in tattered lace
Spooky Yet Sexy: Striking the Right Balance
The key to a successful sexy Halloween photo shoot is nailing the balance between spooky and sexy. You don't want to go full-on horror movie, but a little eeriness can add a tantalizing touch. Think dim lighting, strategically placed spider webs, or even a fog machine for that misty, otherworldly vibe.
If you're planning to do a couples boudoir shoot, this is the perfect opportunity to get creative together. Imagine a sexy couple Halloween photo shoot where you're both dressed as iconic horror movie characters. Bonnie and Clyde, but make it spooky, you know?
Spooky Boudoir Props to Consider:
Antique candelabras for a gothic feel
Faux spider webs for a touch of eeriness
Vintage mirrors to add a sense of mystery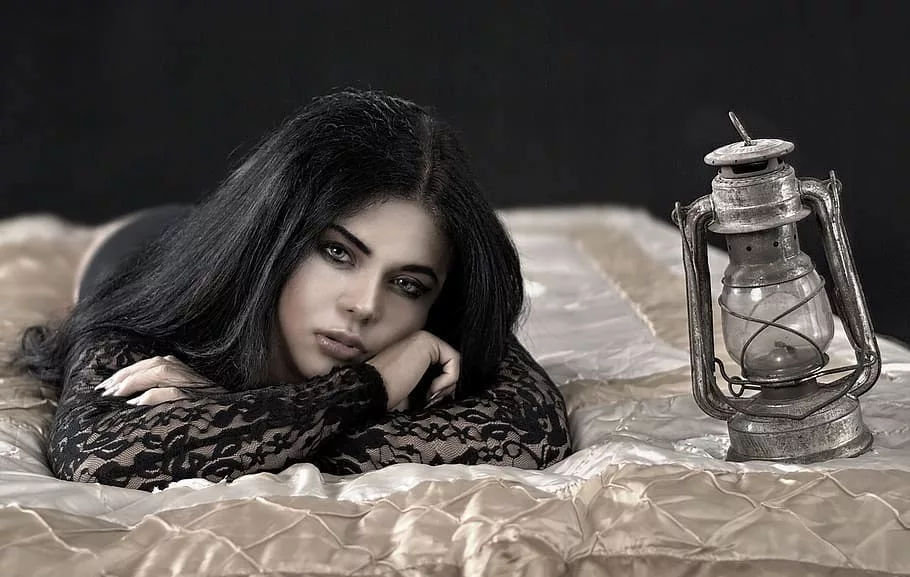 Sexy Halloween Photo Shoot Ideas to Ignite Your Imagination
Ready to dive into the world of sexy Halloween photoshoot ideas? Let's get that creative cauldron bubbling! Whether you're going solo or planning a sexy couple Halloween photo shoot, we've got you covered.
The Haunted Mansion Hostess: Think vintage glamour with a creepy twist.
The Bewitching Sorceress: Unleash your inner magic with a wand and a sexy robe.
The Ghostly Bride: Perfect for wedding boudoir, but with a hauntingly beautiful twist.
So, are you ready to make this Halloween unforgettable? With the right mix of sexy and spooky, your Halloween boudoir photo shoot will be the talk of the underworld.
The Perfect Setting: Where to Host Your Sexy Halloween Photoshoot
Location, location, location! The setting can make or break the mood of your sexy Halloween photoshoot. You could opt for a professional studio decked out in Halloween decor, or maybe you're more of a DIY diva. If you're leaning towards the latter, check out our guide on DIY boudoir photography ideas for some inspiration.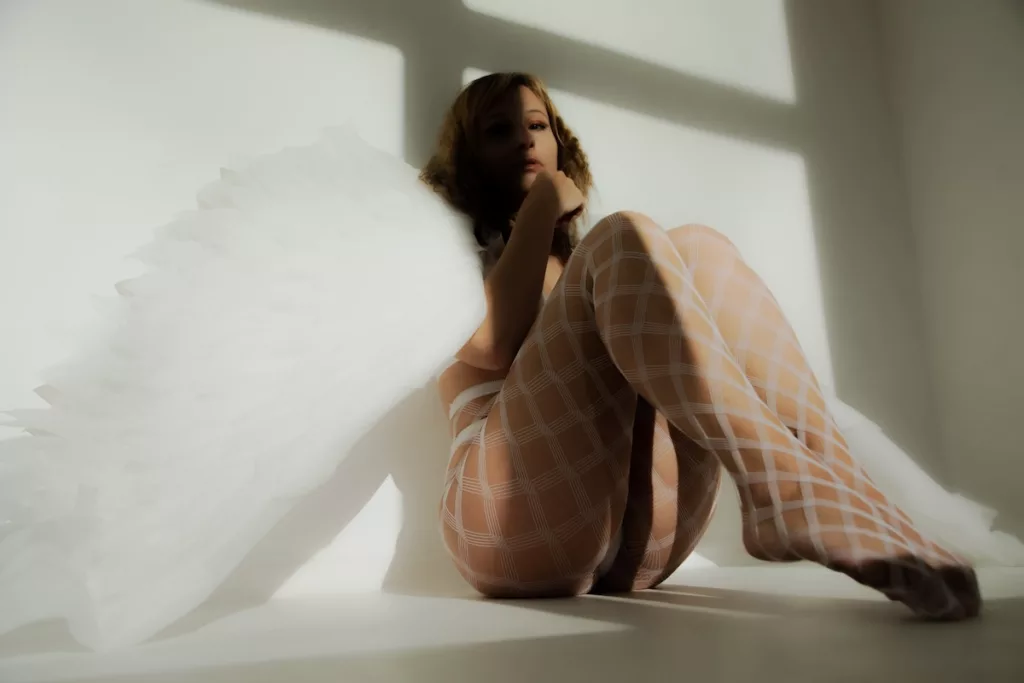 Location Ideas:
A vintage mansion for that haunted, gothic vibe
A forest at dusk for a natural, eerie atmosphere
Your own bedroom, transformed with Halloween decorations
The Photographer: Your Partner in Crime
Choosing the right photographer near you is crucial for capturing the essence of your sexy Halloween boudoir shoot. You want someone who not only understands lighting and angles but also gets your vision. Discuss your ideas, your wardrobe, and your boundaries beforehand to ensure a smooth and enjoyable shoot.
Questions to Ask Your Photographer:
What's your experience with themed boudoir shoots?
Can you share some examples of your previous work?
What's included in the package? (prints, digital files, etc.)
Wrapping It Up: Make Your Sexy Halloween Boudoir Shoot Unforgettable
So there you have it, a complete guide to planning a sexy Halloween boudoir photo shoot that's both spine-tingling and heart-racing. From wardrobe to setting to photographer, each element plays a crucial role in creating a hauntingly beautiful experience.
Final Checklist:
Wardrobe: Sorted and steamy
Props: Spooky but not scary
Location: Atmospheric and on-point
Photographer: Booked and briefed
Ready to take the plunge? Trust us, this will be a Halloween treat you'll never forget. For more tips on planning your shoot, keep exploring our site. And remember, in the world of boudoir photography, you're the bewitching star of your own show. Happy haunting! 🎃
Sources:
A Guide to a Sexy Halloween Boudoir Photo Shoot – boudoirphotographyguide.com
Description: Get ready to spook and seduce with our ultimate guide to planning a sexy Halloween boudoir photo shoot. From wardrobe tips to location ideas.
2. Spice up your Halloween with a Sexy Boudoir Shoot – weddingchicks.com
Description: Take it to the next level with a sexy Halloween inspired boudoir session like this from Erica Noelle Photography. It would be the ultimate treat.